Fashion comes and goes like the tides. Fashion magazines everywhere steer the industry into retro phases all the time. But, even if they do, that doesn't mean that these retro phases won't make some look a little older than they are. With that being said, there are some fashion trends you should be aware of that may make you age prematurely. So, check out these 35+ fashion mistakes that make people seem older than they are…
Big Hair Don't Care
You want a flattering hairdo that has plenty of volume to round out your look. But, just like with everything in life, too much of a good thing — like volume — can be a bad thing. There is a line and once you cross it, you don't just get height, but you're also making people think you're older than you are.
If you tease your hair too much, you will probably have to use hairspray, and then all you will wind up with is a look that makes you seem like you should be in one of those '80s metal bands.
Matchy Matchy
So, let's talk lipstick. You want your lipstick to coordinate with your outfit and color scheme. That's just a rule when it comes to creating a cohesive look. But, that does not mean it needs to match the colors exactly.
For instance, this shade of lipstick is too close to the top's color, which turns a chic and fun look into something that could only be defined as a "mom-look." That trend is long gone and should stay gone. Instead, try a few shades lighter or even a neutral that will go with the outfit.
Rapunzel, Let Down Your Hair
Remember back in the day (like the '60s) when super long hair was all the rage. Some women still hold on to that using hair to hide anything they deem as a flaw. But unfortunately, there is such a thing as too long, and the longer your hair gets, the older you may begin to look.
Most stylists suggest a more mature woman not go any longer than the waist. As the longer the hair, the less volume you have due to the weight.
They Are Not Jeans
Jeggings! We all love them, right? They are comfortable and look good with a wide range of things. After all, they are leggings that look like jeans, right! All of that is true but what many people fail to realize is that they are not jeans.
Jeggings are in no way a substitute for a well-fitting pair of jeans. They are often thin and therefore show way more lumps and cellulite than most of us would like. This means that they naturally make one look and sometimes feel older.
Isn't That Heavy
So, there's a difference between a statement piece, costume jewelry, and what we would call gaudy jewelry. Sometimes people mistake statement pieces for the last option, which can help make the outfit look ill-put together, and the wearer looks a little older.
You can still have a statement piece or even wear costume jewelry just to make them a little more subtle. Simple is better and will take away less attention from that killer outfit!
A Little Color?
So, we all want that sun-kissed glow that comes with a good tan. Some of us, for personal reasons or because of where we live, have trouble getting one. That's why fake tans were invented, right? Well, yes and no!
They could potentially permanently dye your skin after excessive use. Along with that, the color isn't exactly natural so maybe use the tanner a little less if you want a nice skin tone.
Just a Little Shape
In the early part of the 2000s, it was all the rage to have thin well-sculpted eyebrows. The overplucked eyebrows went the way of the dodo, and we should all be thankful because they really do nothing for anyone's look.
So, those that still insist on holding onto the trend are showing their age — and aging themselves prematurely. Instead, rock a fuller brow or even a thick brow. Find the style that fits your face and go with that.
T-Shirt From Here to There
During the heat of the summer, everyone wants to be comfortable and cool. What better way than to have a dress that's light and breathable like a t-shirt? Makes sense, but the idea of a jersey dress is a little dated.
The fabric tends to be pretty clingy, and because of its lightweight nature, it tends to look a little cheap. The fact the fabric clings means it wrinkles and bunches around every imperfection you may have.
Pastel Ya!
Pastels are on-trend, and so many people are rocking the monochromatic look. However, this look may not be suitable for older women because, as you age, your skin begins to lose tone. That means lighter colors can often wash you out and show your age more.
This means that a monochromatic look is out for you, but that doesn't mean you can't wear pastels. You just have to pair it with a darker pair of jeans or some piece of clothing that contrasts the lightness.
Touching the Ground
Maxi skirts are also a piece of clothing women who are maturing need to be careful wearing. These skirts tend to be loose fitting and where that might be nice to hide your legs, they don't always flatter the waistline.
If you want to sport a maxi skirt, make sure you pair it with the right top. This means if it is one that's more tailored, try a looser top or vice versa.
Cakin' it On
Our skin is beaten up a lot through our years. The sun damages it, and then there are the environmental impacts added to that. These all create wrinkles and imperfections that may cause some ladies to want to cover them up. This often means caking on the makeup, which only makes matters worse.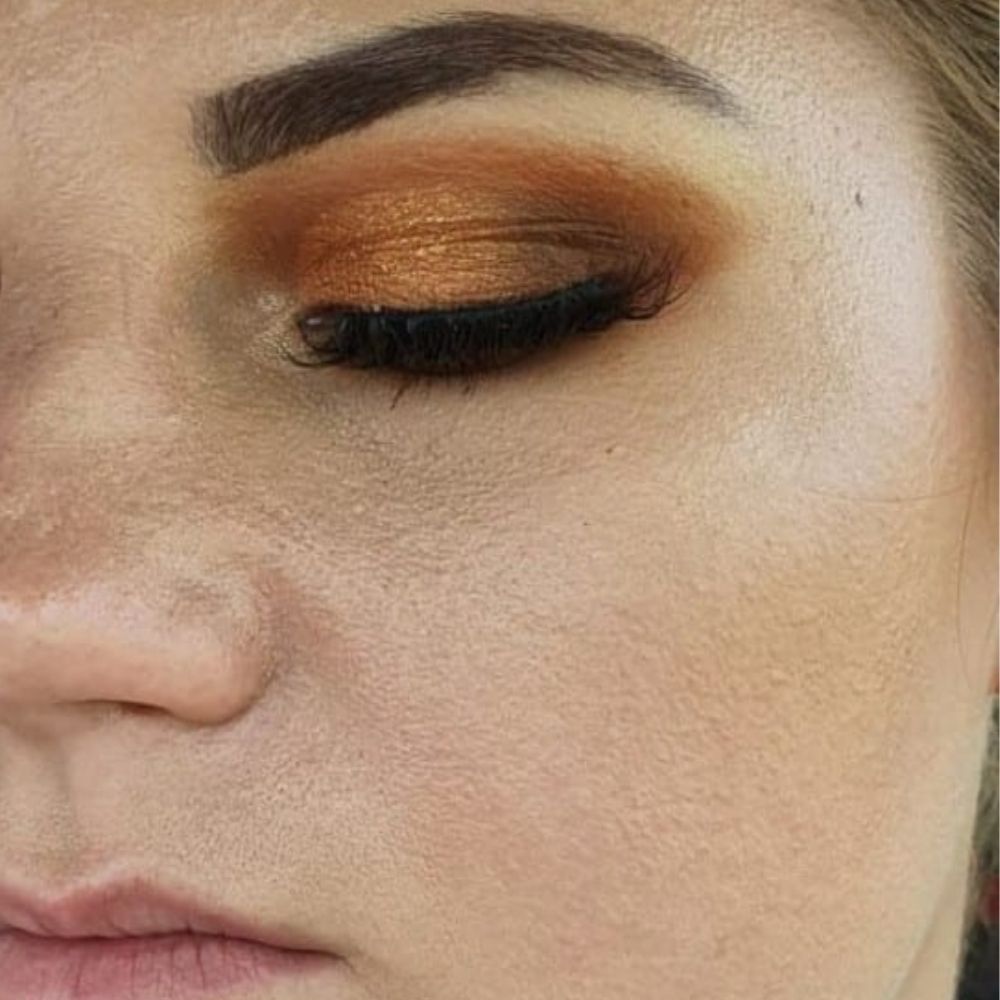 The more layers of makeup you slap on, the older you will look. Instead, try to use lighter formulas that are designed to do multiple jobs like tinted moisturizers. Then light powder, and you will have a fresher faced look.
Show Some Neck!
Women are very self-conscious about what they deem is imperfect. That may mean they feel the urge to pile on the makeup or even raise the hemline of clothing they choose. One of the areas a lot of women get self-conscious about as they age is the neck.
The loss of elasticity in the skin may have you looking at that rack of turtlenecks. Don't do it! Sometimes trying to hide something will draw more attention to that area.
If It's Not Broke
Another thing that could cause you to look older than you are is getting stuck in a rut. We all have done this and found a hairstyle that flatters our face and makes us feel good, but that could be a problem.
Like everything else, a hairstyle comes and goes into fashion, so you may be dating yourself by sticking to your do. One way to determine if you are doing this is to look at a picture from more than five years ago. If you still have the same cut, you should switch it up.
Goth Lips
As fall and winter come around, there will definitely be more dark lips being worn out and about. That's perfectly on-trend, but it may not be advisable for certain older women. Age effects not only or skin but also our lips. They tend to get paler like the skin and become thinner.
The dark shades that come with autumn and winter will accentuate these aspects more. Dark colors also tend to dry the lips out — and even may highlight the lips' wrinkles and crevices.
It Needs to Go Together
Just because it comes in a set doesn't mean you have to wear it as one. This is true in everything having to do with fashion, especially jewelry. The best rule of thumb and one many fashionistas live by is if you wear the necklace, then don't wear the earrings and vice versa.
Too much matching jewelry can create a heavy look and add years to your appearance. Plus, by breaking up the band — so to speak — you get more options, and it won't look like you are trying too hard.
Is That My Grandma's Couch?
Floral prints have their place. In the spring season, they are a nice light way to show that spring has sprung. Not for an everyday errand kind of day, as an all-over floral print can send the message to people that you are older than you want them to think you are.
If you do want to wear a floral print anything, you will have to be very selective. Try to stay away from large floral prints. Instead, go for smaller prints.
Underwear
Wearing your underwear so people can see it or even poorly fitted underwear should never be a thing. Nowadays, there are plenty of brands and styles that can help you make sure neither of those two things occurs.
Of the two, the ill-fitting underwear may be the biggest culprit of premature fashion aging. If your underwear doesn't fit right, they can cause unwanted lines to show through. This can ruin your ensemble so quickly.
Right to Bare Arms
Just like the neck, a woman's arm becomes a place of self-consciousness as they age. Your skin loses elasticity and begins to sag, and that may make you reach for that long sleeve to hide them.
This is natural, but like covering your neck, opting for a long sleeve may draw more attention to the area than you actually wanted. Plus, this often leads to sweating, and that can attract even more attention.
Sheer Panic
We know that to have some of those classic nylon stockings on, it was the right thing to do when you left the house with a skirt on. But those days are gone, and it's perfectly acceptable to leave the house with your legs uncovered.
Since the style is now super outdated, you may be aging yourself if you still do this. So — make sure you shave, lotion the legs, and try to go out without those stockings.
Rockstars Do It
We can't all rock eyeliner like Johnny Depp, nor should we try. Plastering on the dark makeup can make one look older. Why? The biggest reason is that it's heavy and can weigh your look down. This, in turn, adds years onto your face.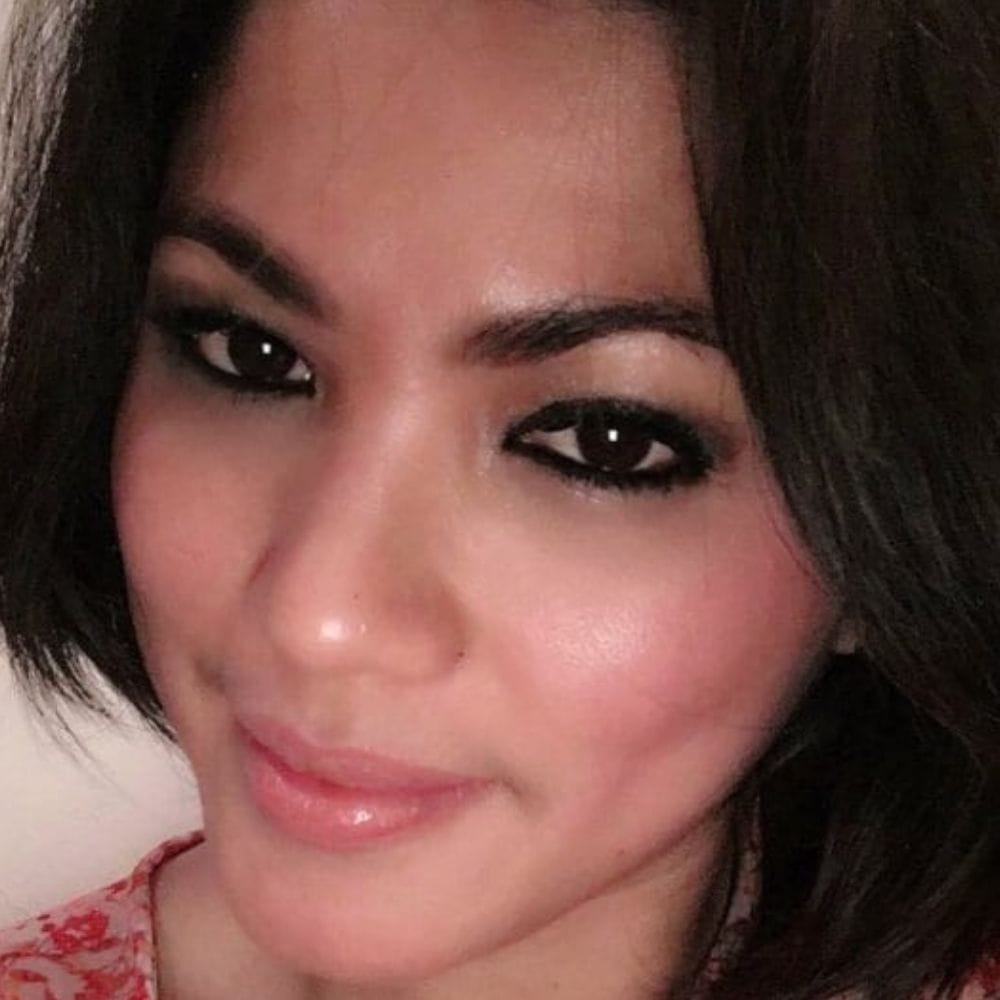 Plus, this makeup has a tendency to smudge as you go through your day (even if it says it doesn't). This smudging could add more to any bags or dark circles under your eyes, and also years.
To Tuck or Not to Tuck
While having your shirt untucked isn't necessarily a forbidden look, it can have its cons. For one, it can make you appear a bit messy and unkempt. Secondly, it does less for your figure.
On the other hand, a good tuck helps to accentuate your waist — which, in turn, can make you appear leaner or slimmer. Although some may say otherwise, we can assure you that an untucked shirt doesn't make you seem younger or more laid back. So, swap that look out for a tucked one instead.
Let's Brooch the Subject
Okay, so there's a difference between classic and antiquated. For example, a brooch — this is antiquated and not classic. Pearls are classic (with the right outfit). Yes, it used to be all the rage to draw attention with a stylish and attention-grabbing brooch but not anymore.
This fad is long gone, although at one point, it was actually hip to add a brooch to your ensemble. Today, though, it'll easily show your age and even add some years onto it. So, save those brooches. Who knows, maybe they will make a comeback…
No, Capri Is an Island
It seems that as we age, we get less comfortable letting our legs be out and about. That means shorts become something we like to stay away from. But, we still want shorter pants that are lightweight especially during the summer months — enter capri pants.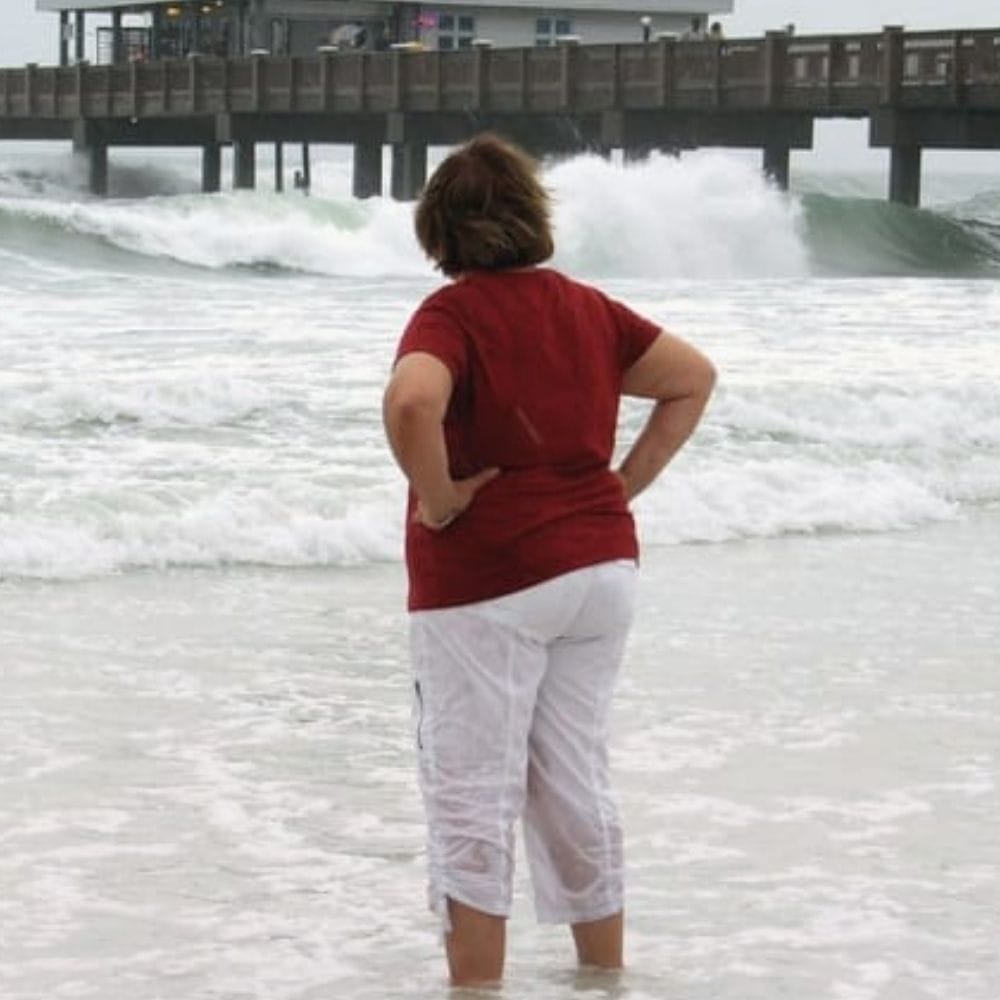 The problem with capris is where the hem lands. They often stop mid-calf and that can be very unflattering no matter what age you are. This can make the legs look thicker. So, if you are looking for shorter pants, try ankle pants or even culottes.
Jeans Are for the Kids
Sometimes we get crazy ideas in our head as we begin to mature. One of these is that jeans are a young person's game. A good fitting pair of jeans is maybe one of the greatest pleasures in the world, and it's not just for the youngsters.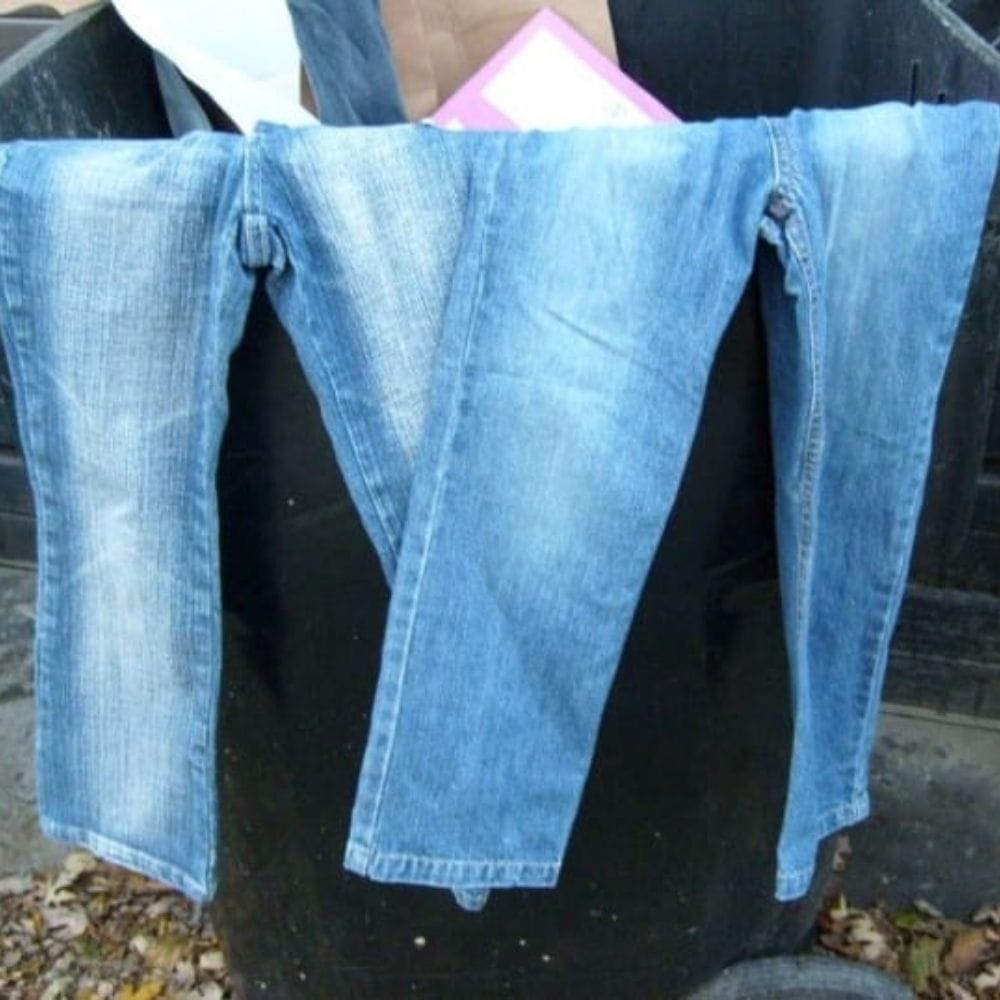 In fact, there should be at least one pair of perfectly fitting jeans in everyone's wardrobe. So — find your silhouette, get out there, and buy a pair of those jeans you've been dying for. A wardrobe without them will make you seem old.
Color Pallets Matter
There are more color options every year. With that, there are some really beautiful colors that catch our eye. However, just because we like them doesn't mean that they will play nice with our skin tone or coloring.
Wearing the wrong tone can actually give you a sickly pallor or wash you out. If you have a warm skin tone, you will have an easier time pulling off warmer tones. For people with cooler complexions, cooler tones are the way to go!
Tweed it Away
Tweed goes through its phases of being in trend. Even when it is, it's not a fabric that people who are seeking to look younger should wear. This is simply because it is a fabric that's known for being worn by older individuals.
If you are trying to adopt the menswear look, you should instead look at more flattering options. A nice windowpane or pinstripe suit is a good option to play with. It'll look better and probably feel better, too.
Is it Hot in Here?
When you are finishing out your makeup look, you might want to go for a little touch of rosy hue on your cheeks. This is perfectly fine, but it results in a poorly put-together look and may add some years to your look when you overdo it.
When applying blush, be sure to make it look subtle. You should just be able to see a little color, and that's it. Too much blush can not only make you look older but it can also make it look like you have some sort of skin condition.
I See!
One accessory that many people overlook that can add some years to an individual is their eyewear. Not so much sunglasses, although they can be a telltale sign of when you grew up if you're not careful — but definitely your everyday eyewear.
When we find a pair of glasses that look good on our faces, we tend to hold on for dear life. However, wearing a set that's out of date can be detrimental to our look. So, update your eyewear as often as you can.
Let Me Wear Your Sweater
So, this one may seem a little controversial and it could depend on how you put the outfit together, but cardigans do seem to be associated with older individuals. There are a lot of reasons that this is true.
The fabrics and silhouettes used in the design of most cardigans are not so flattering. They tend to be boxy, and that makes them a no-no for a tailored look. Instead of using these, try a jacket or even a blazer.
Tying Up Loose Ends
When the colder months come around, it's inevitable that some people will reach for the decorative scarf to tie an outfit together. Though this is not necessarily untrendy, it may be a wrong choice for some.
This is because some of us are trying to hide our necks, but doing so can draw attention straight to that area — not to mention that when you look more conservative in your dress, you tend to look a little older, too.
No Belt, No Service
For the most part, wearing more tailored or body-appropriate clothes will make you look slimmer and younger. But, there are some styles that offer a more boxy fit, which can be bad.
When it comes to sheath dresses or even boxy tunics, they don't do anything for the figure. This is why you often see women belting them. This defines the waist and may just be the perfect accessory to make you look — and feel — a little younger.
Elvira Called
Remember when you were first told that black is so flattering. This is true, and there is nothing wrong with the occasional homage to the darker side of your personality. A black outfit can look classy and put together.
However, wearing all black every day from head to toe can make you look older. If you want to do an all-black outfit, try playing with textures or adding some jewelry for a pop of color.
Linebacker Style
The '80s were known for a few things — big hair, neon colors, and shoulder pads. None of these are quite as out of fashion as the shoulder pads. So, unless you are having an '80s day at work, stay away from these.
These give your silhouette a box shape and give you a dated look, making you look older. There are more structured and tailored shoulder pad options if you have to have them, so invest in these if this is the case.
What About the Highlights?
Remember when chunky highlights were in? Of course you do, and because you do, you have to know that the look is way past its prime. This means sporting this kind of hairstyle is like wearing the same haircut for decades — bad.
You can still use highlights but try styles like balayage or others that are individualized and styled for your look. These types of highlights will look more natural without adding years to your overall appearance.
Wearing Sentimental Items
One distraction from ensuring that you look your age is carrying on wearing those items of clothing or accessories that have sentimental value. It might be a gift from someone your love or maybe it once belonged to a lost loved one.
Ultimately though, you aren't doing yourself any favors. Your best bet is to resize the item, store it away somewhere or maybe even donate it. Who knows, maybe that item you're hanging onto will come back into style at some point.
You Didn't Show Off Your Figure
We have already established in this article that the older we get, the more we feel a need to wear looser clothes. But many of us adhere to this rule anyway when we are still young. Oversized, bulky outfits are a one-way trip to looking older than you are.
Blouses, sweaters, long skirts and trousers simply aren't the way to go, unless you are cold. On the flip side, older individuals shouldn't feel like they always have to hide their figures.
You Wear Chunky Shoes
Sure, boots and chunky heels come into fashion every once in a while, but generally, it's impossible to deny that many versions do look kind of weird. They just make your feet look bigger than the rest of your body.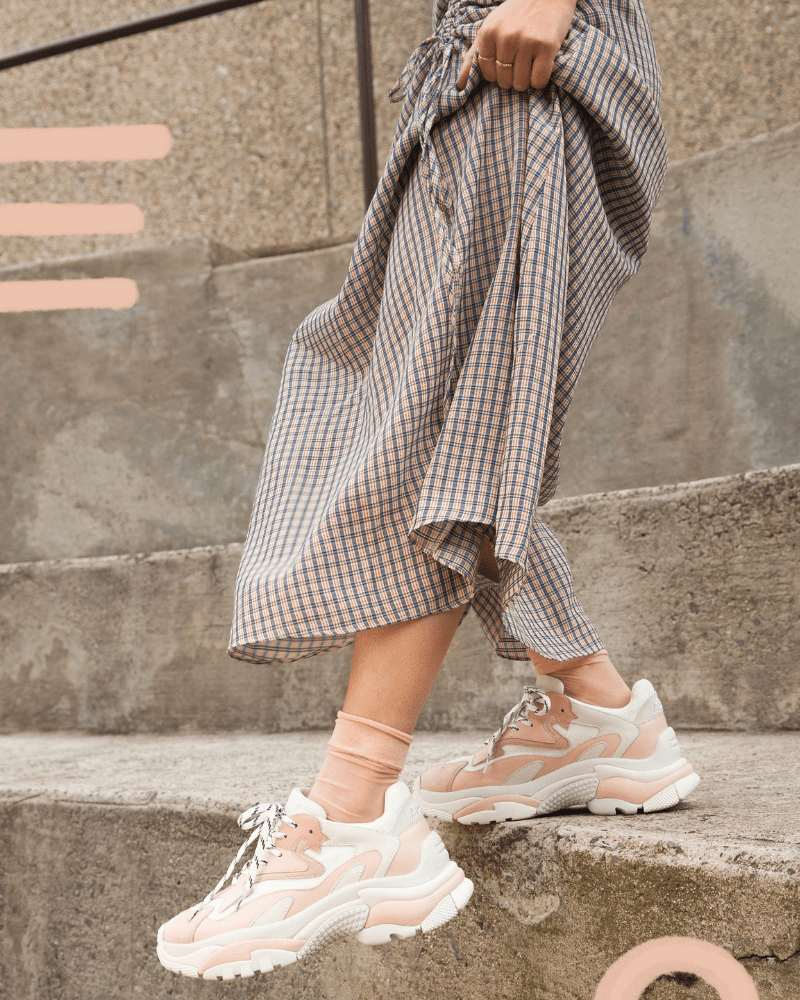 Your best bet is to go for something a bit more understated, like strap flats or kitten heels. The smaller the footwear, the more petite you will appear to be. Moreover, it's been about 30 years since chunky sneakers were the way to go.
Carrying Old-Fashioned Hangbags
Sure, the Queen rocks this classic handbag look in virtually every public appearance she makes. But let's face it, not everyone is the Queen now, are they? Louis Vuitton purses were once all the rage, not anymore though.
With so many different styles and colors to choose from, we would recommend going with small clutches or purses at this moment in time – that's what is in right now. Another couple of options worth checking include studded backpacks or leather totes.
Tying Jackets Around Our Waists
Sure, this is a trend that seems to be in right now. Wearing your flannel or jacket around your waist is a good practical idea. You never know if you are going to need it or not. However, it doesn't look particularly flattering on whoever's wearing it.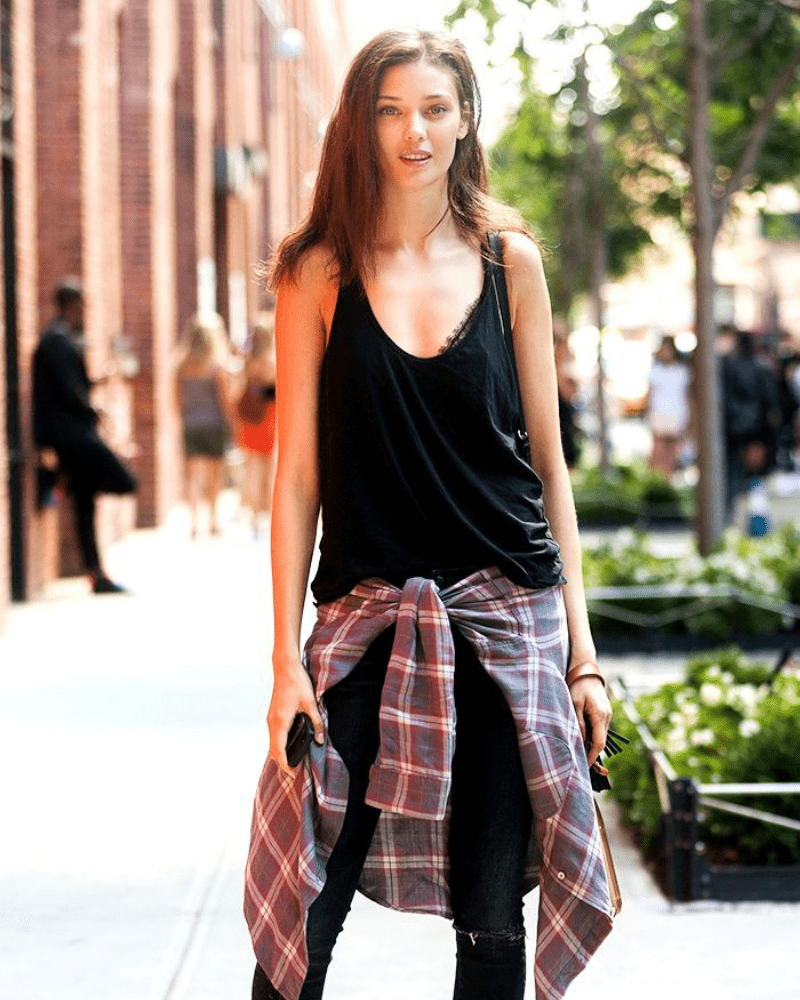 Let's face it – this is only going to make our hips look bigger than they are. Instead, one should consider draping it over one's shoulders. Or why not try fitting it in your purse?
Too Many Floral Designs
There is no denying that floral design dresses are a nice thing to put on every once in a while. However, if you are spotted too often in this kind of dress, people might start to mistake you for being older than you actually are.
Sure, the odd floral design can go down a treat during those scenic summer walks and picnics. But you don't want to feel like that's all you have in the closet.
Never Wearing Heels
So many of us despise wearing heels – primarily because they can be incredibly uncomfortable to wear. However, the social norm is to wear them more often than not. And if you want to look your age, you might have to make that sacrifice every once in a while.
Kitten heels are OK to try here and there and booties will provide you with heels while maximizing comfort. So there are ways to deal with this issue.
Logo Clothes
You would assume that the more big brand logos that can be seen on your clothes, the more fashionable you come across as. However, you couldn't be further from the truth. It doesn't matter how old or young you are – it just looks tacky at the end of the day.
Sure, you might be able to get away with it when you are a teenager. But once you hit 21, you should be expected to tone things down in the logo department.
Same-Fit Pairings
The following rule is ignored by more people than you would expect. Basically, when you decide to pair tops and bottoms, you need to make sure you do the following: if your bottoms are loose, the top should be tighter and vice versa.
If you don't end up following this rule, then you could potentially come across as lazy or sloppy. If you do follow the rule, you will be looked at as an organized, stylish individual.
Be Careful of Wearing Mini-Everything
We can be tempted to slip into smaller clothes in order to accentuate our figure and look the part during a night out on the town. But the older you get, the question of "how short is too short" becomes more and more pressing. "Mini" anything needs to be carefully considered before actually worn.
Female empowerment means different things for different people, but when it concerns how old you want to look, it might be best to go a bit too conservative as opposed to the opposite.
Non-Tailor Made
Having a nice suit is an essential addition to any wardrobe. It can be a chic choice for interviews or business functions or even important family events. But, that's only if it's the right color and silhouette for your body.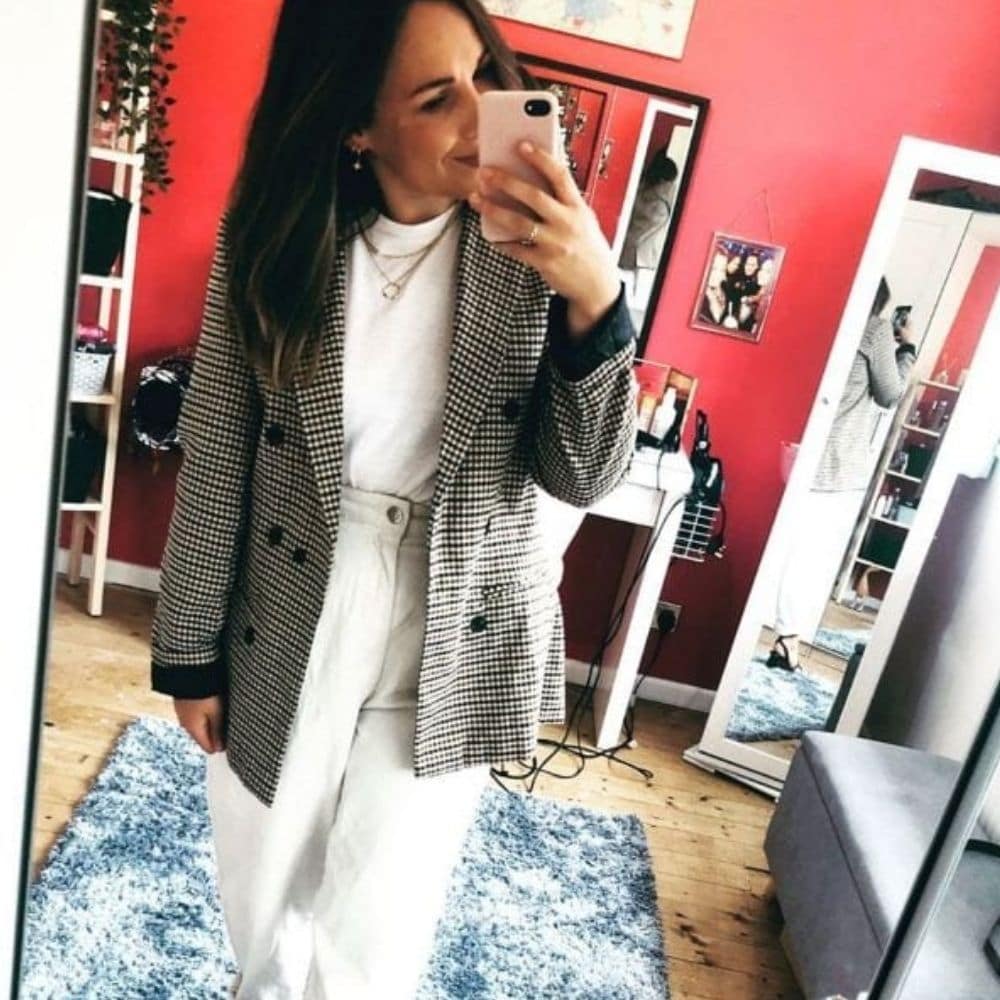 A poorly-tailored suit can make you look sloppy and even hide some of your figure — all of which may make you seem a little older than your license says you are.
Can You Turn Your Nails Down?
It's tempting to go for fun colors at the nail salon when getting your nails done. But, if you are an older woman, you may want to stay away from the exceptionally bright colors or ones that have sparkle.
This will draw attention to your hands — one of the places that reveal your age more than other parts of your body. By donning the bright color, you may just be saying, look at my hands. Now ask me how old I am?
Strut On
So, let us preface this by saying if you wear this style of heel because you can't walk in anything taller than this, then, by all means, go with it. Just dress it up with some more stylish outfits.
That being said, the kitten heel is way past its expiration date. If you have a problem walking in heels as we mentioned above, you could always go with a more wedgy heel instead of kitten heels. This may help move your outfit into the trendy column.
Eyeshadow Blues
Not all blue eyeshadow is terrible, but some shades could help in aging your face a little. The worst is the lighter blues. The hue of the shadow you choose can affect your overall look more than you know.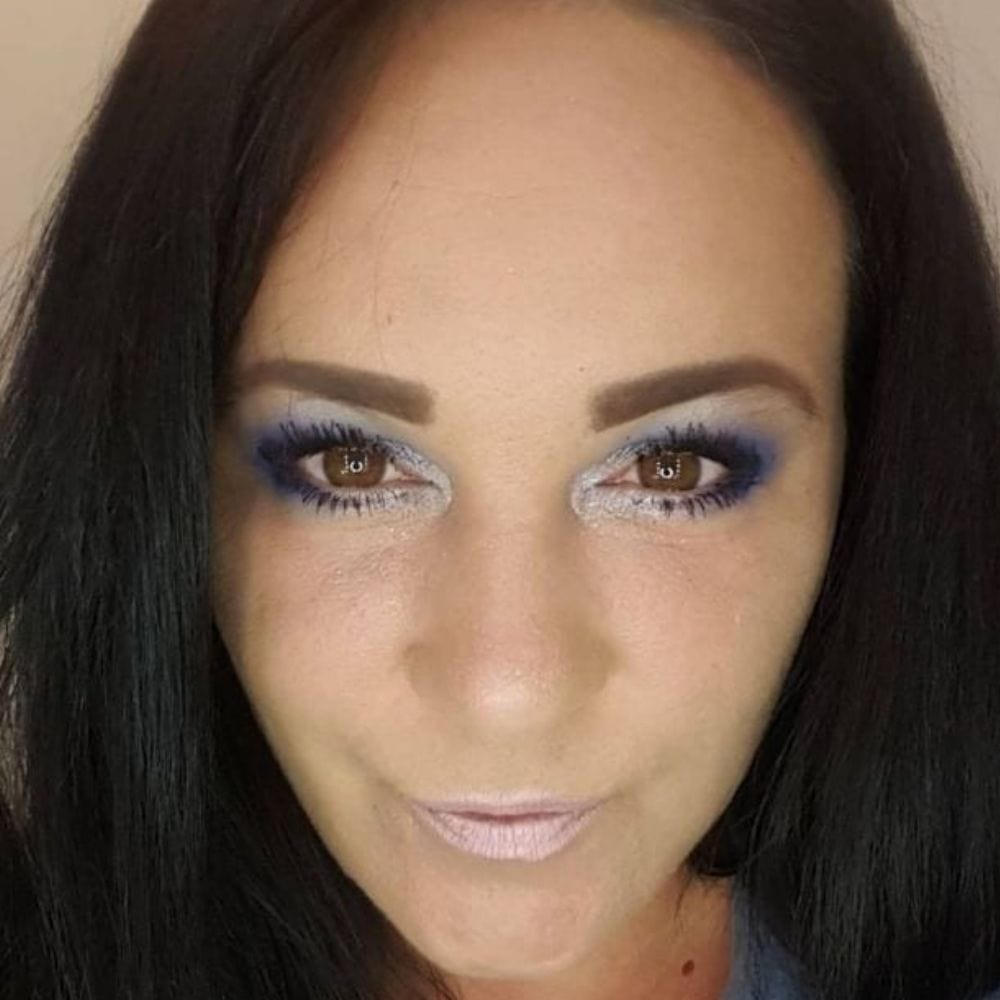 In fact, many makeup experts suggest that if you want to do a colored eye shadow, go for a darker, less pigmented color. This will keep it from making you look older.
Something Is Off
You may have put together a killer outfit that makes you look and feel young. However, if you don't put that face together, all your hard work might go down the drain. One of the big mistakes is choosing the wrong foundation.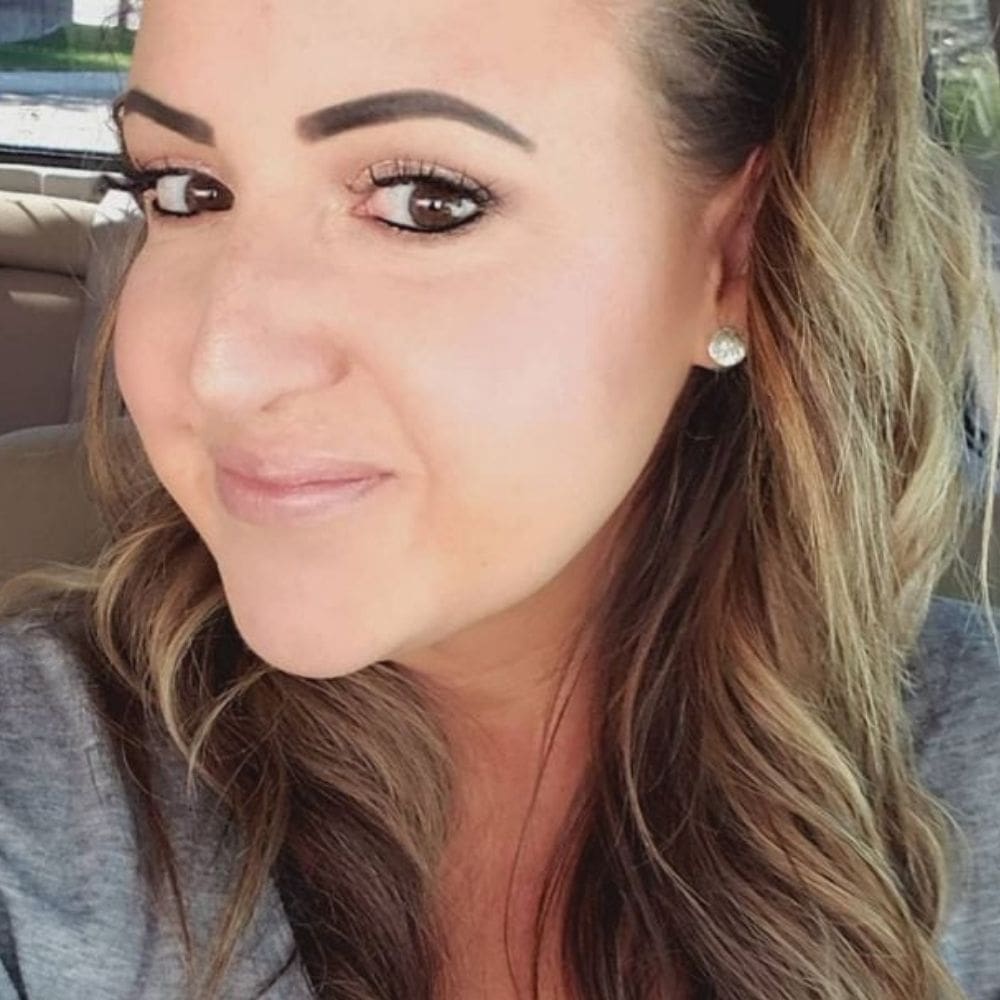 The wrong shade can either make you look weirdly tan or like you've just seen a ghost. So, choosing the right shade is crucial. The best way to do this is to use the back of your hand and see if you get a close enough match.
35+ Social Media Fashion Trends That Are Incompatible With Real Life
Fashion is constantly changing, and so it is hard to keep up with all of those new trends. Some are great, while others just don't quite seem to be realistic. Here are some of the social media trends that are simply incompatible with real life.
Strappy Sandals
One of the trends that you see a lot online is the strappy sandal or gladiator-style sandal. If you choose to wear them on a day out, you may have ended up with feet that look like this. Or even a sunburn that has this weird pattern.
Jean for Everyone
It used to be that if you had a certain curvier body type, then you would probably have a hard time finding a good pair of fitted jeans. But then designers out there decided to start tailoring jeans to feet this particular figure. Or, so they say…
Unfortunately, the trends that show up in your Instagram feed don't seem to fit nearly as well in real life. So it seems the jean designers really haven't answered our prayers after all!
Halos for Brows
Sometimes the original story of a trend is just ridiculous. Then again, anything that can make you stand out in a crowd can be fun. So when a beauty blogger decided to join her eyebrows in a halo, the stage was set for a new trend.
But this is more of a look for a high fashion Avant Gard event. If we saw this on someone out and about at the grocery store, we would be a little frightened of the person.
Blending into the Background
We all know a celeb that we wish we could be like. So, one of the ways to do that is to emulate their style. For some, that person might be Taylor Swift, and when you see this picture of her, you might think that you too could pull off this geometrically designed two-piece.
That is until you're in a public restroom and you have an epiphany as to where the designer got their inspiration. However, the look might be for you if you are trying to blend in with the restroom walls!
Nylon Tops
Having an edgy and risky piece in your wardrobe is never a bad idea. Especially, if you like to go out and get all glammed up. So, when deciding what to wear on a night out, choosing an edgy nylon top could be just what you're looking for.
But the reality is that if you buy a super skin-tight one, you may destroy your fresh makeup trying to get the damn garment over your head. For this reason alone, we're calling this fashion trend an epic fail!
Straps in the Front
When the weather starts to warm up, cute and summery swimsuits start to make a big appearance on our Instagram feeds. There are all kinds of styles out there, but one of the most popular are the strappy bikinis. They are cute for sure!
However, like anything strappy, they are going to leave quite an interesting pattern on your skin. This may make for some unappealing sunburn results as you can see here on the right.
Faked Out Freckles
Freckles have become a huge trend recently! For years, freckly kids would try to use all sorts of strong concealers to hide their spots but since Vogue started to promote the more natural look, things have changed!
So with that, many people who are freckle-less are trying to pencil on spots to their cheeks and nose. However, no matter what they do, it just does not look like natural freckles, so this may not be a trend that everyone can rock after all.
T-Shirt Dresses
The Kardashians are a family full of trendsetters, and one of the most influential is Miss Billionaire, Kylie Jenner. So when she decided to sport this t-shirt dress and snapped about it, the trend almost instantly blew up.
However, not everyone can afford the ones she wears, so they try to create their own. That may lead to some questionable choices that don't have the same 'cool girl' effect. However, we still want to give an 'A' for effort to our girl on the right.
Super Thick False Lashes
Adding lash extensions or filling out your lashes is something that ladies have been doing for a while now. Beauty influencers make the process of adding on lashes seem so simple in their online tutorials, but the reality for an amateur makeup artist (like most of us) is anything but!
Unless you are able to glue them down really well, you will end up with your lashes peeling off like seen here. This actually looks painful and potentially dangerous for our eyes!
Smokey Yet Glittery Eyes
For the evenings, the smokey eye is one of the hottest trends on social media and has been for years. There are many variations of this, but one that is super popular on Instagram is the glittery effect. After all, look how amazing it looks on the left!
However, in real life, this artistic design often turns out to be a clumpy mess. That is why, unless you are a makeup expert, you probably shouldn't be trying to execute this. Nobody wants to have raccoon eyes!
Fancy Socks
Women are not the only ones that find their fashion trends on Instagram. Guys can find a lot of cool ideas, and many of them do. A pretty popular one is to match a pair of funky socks with their outfits. But this one is only compatible if you are wearing a suit or a business casual outfit.
Otherwise, the trend just doesn't look right (as indicated on the right-side.) Also, men, do yourselves a favor and never try to wear your socks with sandals!
DIY Manicures
We are all looking for ways to save money on our beauty routines. So the DIY manicure trend that many of us have seen on our social media feeds has the right idea. But unfortunately, when we try to cut corners, this could end up catching up to us.
After all, is it really worth saving a few bucks if your nails are going to look unpolished and messy? For us, we'd rather spend the money and feel amazing with perfect nails.
Contour, Contour, Contour!
Contouring has become a household word now thanks to social media influencers who have been posting tutorials online for a while now. While we love the end result done by professional makeup artists, we don't feel the same way about when we attempt this.
The trick with contouring is knowing how much is too much, which could make it incompatible with your everyday makeup. Also, if you don't know which shades are right for your skin tone, your makeup could look like it's wearing you, as opposed to the other way.
Thick and Luscious
Cara Delevingne and many other celebrities took to rocking the thick eyebrow trend, and suddenly everyone wanted them. But have these caterpillars for eyebrows takes a lot more grooming and maintenance than you might think.
That may be why some people tend to go really overboard, making their brows look almost cartoonish (see above.) This is a perfect time to mention the calming phrase of "everything in moderation."
Corkscrew Nails
Excuse us for a minute while we try not to be sick from looking at these twirly nails. We get that trends aren't meant for everyone but we don't understand why anyone would want these. Looks aside, imagine trying to go about your day with nails like these…
So, with all that being said, there are a lot of sufficient reasons as to why this trend might not be compatible with real life. We hope you're on the same page as us because truth be told, you probably wouldn't even be able to turn a page with nails like these on. Get it?
No Makeup?
Have you ever scrolled through your feed and seen one of those beautiful influencers post a flawless selfie with the caption hashtag 'no makeup'? Many of us end up questioning why we don't look quite as unblemished when we wake up in the morning.
Don't worry! The #nomakeup thing is not even a real-life trend. Most of the time, these beauties use natural makeup to give them smooth and bright skin.
Shimmery Eye Makeup
Beauty influencers on social media tend to take big risks when it comes to their makeup and because they're pretty professional, they make the process look easy. Plus, the end result is usually fantastic so it makes sense why we'd want to try to emulate it.
However, a lot of the time we get disheartened when our finished look is nothing like what we see online. Try not to be too hard on yourself when this happens. These trends are not for the faint-hearted.
Heels and Brows
Not everything you see online is real. When an Instagram influencer puts up an image of eyebrows in the shape of a high heel, chances are it's photoshopped for dramatic effect. But still, some believers of the trend tried to follow suit.
We hope people didn't shave off a brow trying to achieve this fake trend. Plus, we're not sure why this even made it to a trend level in the first place. But hey, each to their own!
Cut-out Pockets
When you look at these really cool jeans, you may think that you want to try them out. They certainly would give your wardrobe a bit of an edge. But once they are actually on, you may notice you don't look quite the same as the model you saw pose with them on.
Maybe it is the lack of fishnet underwear, or perhaps a little thing called Photoshop, but these don't translate as well in real life as they did when you scrolled through Instagram.
Regal Eyes
Based on the idea that many little girls want to be a princess, these crown-styled eye makeup designs were not only colorful but bejeweled too. In the right party setting, this look could be great but other than that, we never want to see this on anyone.
Imagine running out to do your daily errands with this design on your eyes. You'd definitely get some stares at the grocery store. So because of this, this social media trend is just not compatible with anyone's real-life world.
Ripped Up Jeans
Ripped jeans have been a trend since the '9os and probably will continue to be. However, this type of jeans is not always the best choice when it comes to hot summer days for multiple reasons. The biggest of which is those strange tan lines you'll end up with.
Also, who really wants to wear a pair of thick jeans in the summer? Well, we're biased because we're big jean-lovers but those ugly tan lines will probably deter us from doing this.
Highlighting Your Features
Along with contouring, came another trend, known as highlighting – this is done to brighten up certain facial features. But once again, there is such a thing as too much. Often when we are trying to replicate a certain look, we can take it just a bit too far.
The end result can even look like you're wearing shimmery body paint which is most definitely not the look you were going for. As a rule of thumb when it comes to makeup, remember that less is more!
Cinch Up That Braid
The cinch braid is something that comes and goes over the years. Over the last few years, it has been seen on several celebrities, which is more than enough to help boost a trend. But truth be told, nothing about this hairstyle is practical.
Not only is it super time-consuming but you'll also need someone who knows how to do hair to help you achieve this. So for those looking for a quick braid to run to Starbucks, this is not the right choice for you.
Ombre Eyelashes
Ombre became such a big trend at one point that people started applying it everywhere. From their hair to their nails and now even their eyelashes. You might be wondering how you'd achieve this? Well, you'd have to use fake eyeless and then color them with whatever color combo you are looking for.
In reality, this trend doesn't shine as much as the social media posts make it look like it would. On top of the fact you have to deal with putting the fake lashes on, it is just not really functional for everyday life.
Spring Has Sprung
If you are into fashion, then you know that in order to remain on-trend, sometimes you've gotta take some risks. This could include trying out weird nail designs or adding a springtime forest to your eyebrows.
While we think this look would be awesome for a costume party, nowhere else would this look acceptable. Plus, it would take a lot of time and effort to be able to put together a spring tableau with flowers and all.
Sheer Fronted Tops
Adding a little high fashion to your wardrobe is never a bad idea. And if you're for inspo, then usually Instagram or Pinterest is the place for you. One of the trends that made a splash online was this sheer fronted outfit.
But like most fashion trends, you may have to have a particular body type to be able to rock it. Also that aside, we're kind of getting ice skater vibes from this which is most definitely not an everyday look.
Hairy Nostrils
Most of us probably try to keep our nose hairs under control. After all, looking over and seeing someone with curly cues coming out of their nose is not something we ever want to emulate. In fact, we're starting to feel sick from seeing this.
This trend made an appearance just a little while ago. We are overjoyed that it didn't stay long as it is just not compatible with anybody's everyday reality.
Geode Hairdo
Crystals and geodes have become super popular, so it is not surprising that someone decided to add this to their hair. If you were going to a dress-up party and you donned this hairstyle, you'd definitely expect to have all eyes on you.
With that being said, we are not sure how well it would play on the everyday stage. It seems like the geode glitter might just flake off and get everywhere (as glitter does), and that would be a total pain in the derriere.
Fishy Eyebrows
Eyebrows are a big target when it comes to social media trends. That is why so many interesting styles have been designed. Though many of the initial images are edited, that doesn't mean that it won't inspire people.
These eyebrows mimic a fishtail, which might be cool for a second, but then the truth serum kicks in and you realize this is not a realistic look. Or at least that is what we think! What do you guys think?
Heart Nails
Nails are one of the areas where people can let their freak flag fly and get really creative. Also, there are so many options when it comes to nail art. One of the trends to hit our social media feeds worldwide (especially around Valentines Day) is the heart-shaped variations.
But like many of the specialty nail art, it might be hard to do everyday tasks with these spikey things. That is why for a special event, they are great, but for your everyday manicure, they just don't make sense.
Shimmered Out Brows
Adding a mermaid shimmer to your eyebrows is another trend that caught our attention online. Though it looks pretty cool and aesthetically pleasing, we are not exactly sure where it would fit into the everyday life of practically anyone. Except maybe a mermaid…
It is just a little too fantasy-inspired to wear out and about and the shimmer is bound to get all over you. But with that being said, it could be fun for a themed party or just playing dress-up at home.
Colorful Hands
So sometimes these trends just seem like a science experiment that went wrong or a practical joke that the beauty professionals are playing on us. At least, that is how we feel about the idea of whole hand swatches.
Why this would even be a trend is beyond us. Unless you're trying to look like an avatar for a dress-up party, we do not suggest attempting this. Also, can you imagine trying to clean this off after?
Wavy Brows
What is it with beauty bloggers doing weird and impractical things to their eyebrows? We're totally on board with the Cara Delevinge-inspired caterpillar brows, but as far as these wavy brows, we're not understanding. We'd really like to wave goodbye to this trend. Get it?
Whether you go with the literal wave or the squiggly wave, this eyebrow look is just too much. It is definitely something that is outside the bounds of being realistic in everyday life.
Long Yet Short Hairdo
There are many variations of this haircut, and we are not sure why this trend came about in the first place. Maybe it's thanks to the famous pop diva, Ava Max who rocked this haircut? As much as we love her music, we draw the line at her choice in hairstyling.
Unless you're being featured in a pop music video, this hair doesn't really work with people's normal lives. Especially if you work in an office job where you need to be presentable in a "traditional" way.
Sunburnt Eyes
Most of us try as hard as we can to forget about our sunburn. The feeling of being burnt is uncomfortable and can often make us look very red and blotchy. Apparently, not everyone feels this way about over-exposure to the sun. In fact, one trend for makeup was to create sunburnt eyes.
This make-up seems like a delusional way to go – either someone will think you are burned or have been socked in the eye. So that for sure makes it problematic for everyday makeup.
Wavy Lips
Lips can be a difficult feature to make unique. After all, the only thing you can really do is choose some interesting lipstick colors, right? Wrong! Apparently, you can also change it up with the shape in which you apply it, hence the wavy lip trend.
We just can't seem to get on board with the idea of changing our lip shape to mimic the design of ocean waves. If anyone can explain why they'd want to do this, we're all ears.
Flowery Heights
We're not sure if this is a hair or accessory trend, but what we are sure of is that we don't understand how it became a trend in the first place. This vase-style hairdo may make getting in out of places quite difficult. Plus, how do you execute something like this in the first place?
It might look pretty cool on the runway or in a professional picture, but nothing about this hairdo would work in real life. Plus, imagine how heavy that flower vase would be to hold up? We'd probably get an instant migraine from it.
Shrek-Inspired Brows
Who doesn't love Shrek? The movies were hilarious and enjoyable for both kids and adults, which is why many trends came as a result of the popular film series. But how the character Shrek managed to become a model for eyebrows, we have absolutely no idea!
This is another one of those trends that just seem like something that would be used for very specific situations and not a coffee date with the girls.
Nose Makeup
Beauty influencers on social media are always looking to find new artsy trends to share with their followers. After all, eyebrow makeup and nails are super oversaturated. So, enter this unique trend – nose art.
As much as this tribal look would look great for a party, we don't suggest donning it while walking on the street. However, if you're tempted to try it, then this might be a great thing to do at a sleepover.
Rainbow Fringed Hair
There are a lot of fun hair trends out there, and that includes hair dying. So, we're not actually surprised that the rainbow fringe became a thing. This is often shown with just the bangs being colored but it can be extended throughout the hair.
But this bold look is super hard and expensive to maintain. From touching up the roots to maintaining the brightness of the colors, it is just something that is too time-consuming for most people. Rather wear a wig like this to a party and be done with it!
Hair on Nails
Nail art is a popular thing that forces us to get super creative, but this social media beauty trend takes the cake. How many of you would like to add hair to your nails? We truthfully are at a loss for words on this one, which as you know by now, is new for us.
Imagine getting your finger hair caught in your laptop keyboard? Or how about on the door of your car? This is probably why this trend didn't last long. Oh, and also because it looks creepy and hideous all at once!
All About Unicorns
There is no one on this planet that could possibly hate unicorns, right? Well, maybe we're being a tad overly dramatic but unicorns like mermaids, definitely bring out our inner kid. That may be why this nail trend cropped up on our social media feeds.
As fun and funky as these nails look, the upkeep would be too extensive. If you lose just one diamond stud, then the whole look is ruined, which means they may be too pricey and impractical to execute.
Multicolored Hair
This trend is everywhere, from your social media feeds to red carpets. It is indeed a cool look and can say a lot about the person who chooses to wear this rainbow hairstyle. But just because we've seen this trend everywhere, doesn't mean it is compatible with everyday life.
This hair choice would need to be consistently updated as colors fade, and your hair grows out. You can attempt to do it at home but chances are the DIY version won't look good. The smarter way to go would be to seek the help of a professional hairstylist.
Feathered Eyebrows
After seeing hair on people's nails, nothing stands the chance of surprising us anymore. So, when we caught word of this feature-inspired brow look, we didn't even bat an eyelash. Truth be told, in an Avant Gard way, we're kind of feeling it.
But the extra time that it would take in the mornings to accomplish this look is just too much for most, and so this trend died quickly. It was just not an easy thing to maintain on a daily basis, it seems.
Lollipop Lips
A lot of trends find their way to social media from fashion weeks across the globe. A few years ago, one of these was the lollipop lip look. This was supposed to give women a freshly kissed look.
But as edgy as this might look on a runway, it doesn't have that same effect on the streets. Instead, we just look like we've smudged our lipstick which is so not a desirable look.
'